Aside from a good, long sleep, what can you do to keep your face looking relaxed and rested? Simple: choose the right concealer! Here's everything you need to know to find it and apply it.
How do you conceal dark circles?
Concealing dark spot can seem simple, but you have to choose the right concealer for you.
First, choose a texture that works well with your skin type. Then, pick a colour that blends in perfectly with the natural colour under your eyes. From there, it's simply a matter of applying it properly!
Which color to choose?
For a clean, uniform look, the concealer should match the colour of your skin. And, if you want to cover your dark circles flawlessly, choose an undertone that neutralizes the colour of your dark circles.

If your dark circles are blue in tone: choose a golden-orange shade.
If they are brownish: choose a pink, peachy or salmon shade.
If they tend towards purple: choose a golden-yellow shade.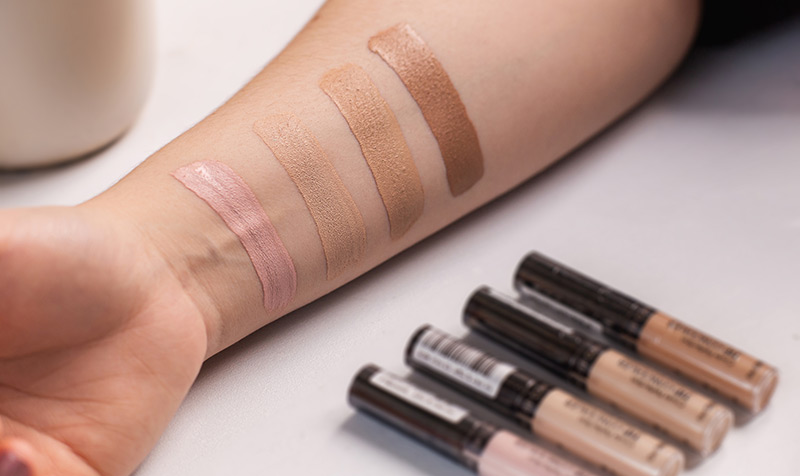 Quick tip: to lighten the area under your eyes and enhance the overall appearance of your face, choose a colour that's one or two shades lighter than your foundation.
Which texture to choose?
Choosing a texture depends on your personal preferences and your skin type. Some concealers offer more coverage, and some come in liquid form, while others come in stick or cream palettes.

If you have dry skin, a stick concealer probably isn't the right choice. When in doubt, choose a liquid concealer in a tube, it's better suited to any skin type.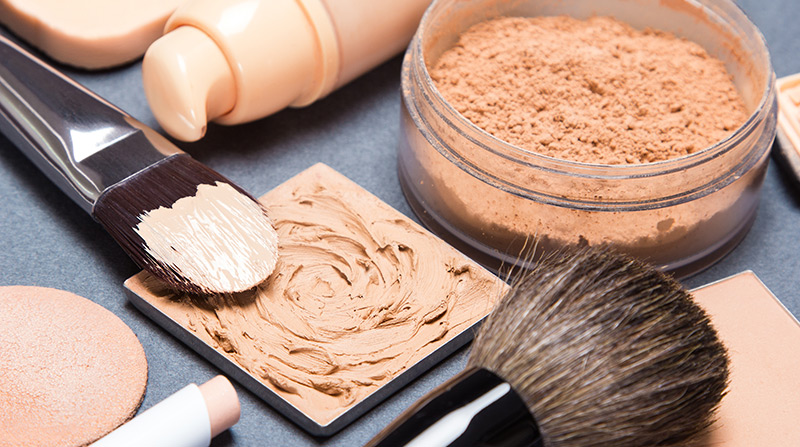 How to apply your concealer?
You don't need to apply a lot; a little dab will do. Applying too much concealer could create the illusion of wrinkles or a scaly texture.

To conceal dark circles while ensuring a natural look, follow these easy steps:
Apply a few small drops under your eyes, preferably in the inner corners;
Blend the concealer by dabbing it towards the outer corners, while lifting your skin upwards to enhance the effect. Blend the product into your skin to avoid fine lines;
Fix the concealer by using a finishing powder that matches your skin type.
Pro secret: For a flawless effect, apply your liquid or cream concealer using a brush or a makeup sponge. Dab lightly from the inside out. Remember: don't wipe the product on your skin; that can actually end up enhancing your dark circles.