How to
choose
the right razor
With so many cartridge razors to choose from, knowing which one is right for you can be difficult. How do you make the right choice? What differentiates them? Here are the most important factors to consider when selecting your razor.
Weight
It may seem like a small thing, but your razor's weight is important. A good shaving technique involves letting the weight of the razor do the work—you shouldn't need to apply pressure by pressing down against your face. If the razor is too light, this technique won't work. So steer clear of featherweight razors!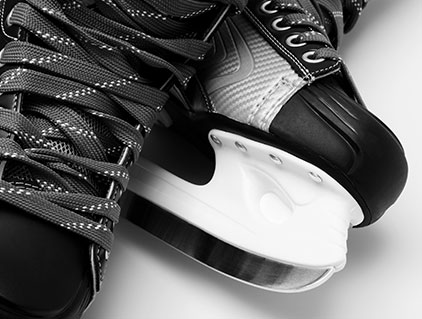 Blades
Obviously, the blades are the most important part of the razor. Three? Four? Five? There are more and more. But do they really make a difference?
Yes! The more blades, the less passes you need to make on the skin to cut all the hairs. And it's not just about saving time: less passes means less irritation. As a result, your skin will be more hydrated and much softer.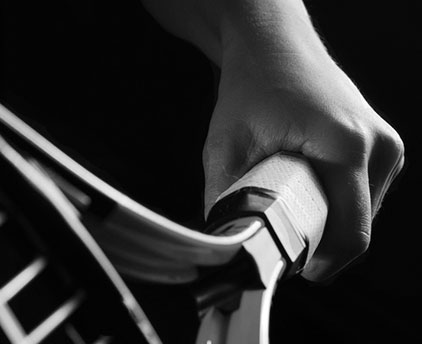 Handle
To skilfully use a razor, it needs to have a well-designed handle. Remember : when using the razor, your hands will likely be damp and full of soap or lather, so a non-slip handle is a must. And for maximum comfort, you'll also want it to be ergonomic. The easier the handle is to hold, the less chance there is of cutting yourself.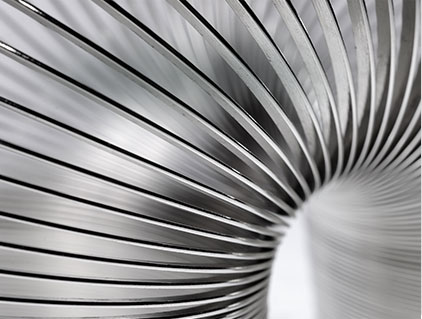 Pivoting
head
Pivoting heads are relatively new on the market, but once you try one, you'll wonder how you ever shaved without it. They maximize the razor's contact with the skin, especially in places with tight curves such as the jawline.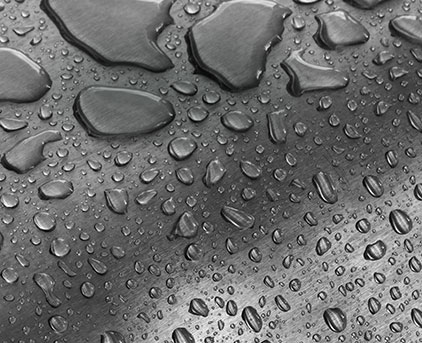 Lubricating
strip
Even if you don't suffer from very dry skin, this is an essential feature. Shaving can irritate all skin types, so it's important to properly protect it. A high-quality lubricating strip moisturizes your skin and helps the blades glide across it without catching or pulling.
Beard and moustache wearers:
Beards and moustaches are in fashion, but beware! They have to be well-kept. There's a thin line between chic and dishevelled. Choosing a precision trimmer will make taking care of your facial hair easier, and allow you to draw a precise line for a well-defined look.
Our suggestions: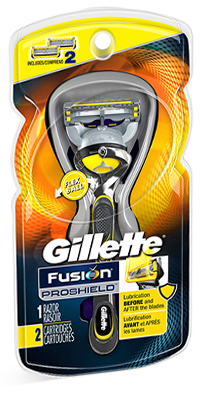 Gillette Fusion
ProShield Base Razor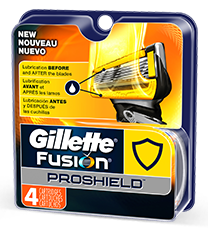 Gillette Fusion
ProShield Base Cartridges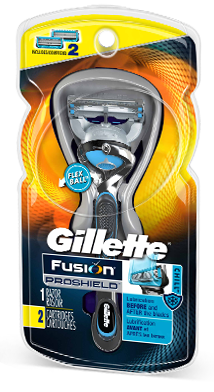 Gillette Fusion
ProShield Chill Razor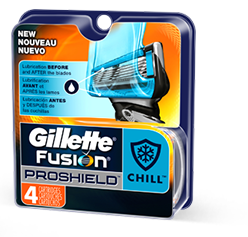 Gillette Fusion
ProShield Chill Cartridges