The perfume we leave in our wake offers a glimpse of our personality, a scent that wafts in the air as we walk by. This fragrance becomes unforgettable, engraved in the memory of those near to us. Whether soft or intense, it should be pleasant and memorable. To make sure, perfumes must match our personality. What perfume should you choose? Discover which traits make you unique, and choose your scent to match: subtle, sophisticated, passionate.
Romantic
Hopelessly romantic, a bit starry-eyed, you watch the same love stories over and over, and dream about your Prince Charming. Your fragrance belongs to the floral family, in all of its incarnations.
Subtle
Floral bouquets with a powdery finish leave a delicate trace
Sophisticated
A hint of fruitiness combines with exotic floral notes
Passionately
A heady floral fragrance, for those who love touches of chocolate, caramel and cotton candy
Full of life
You are vibrant, a true ray of sunshine for those in your life. Your laughter can be heard wherever you go. You are very creative and authentic. Whether aquatic, citrusy or floral... Fresh-smelling eaux de toilette are for you.
Subtle
Stimulating citrus notes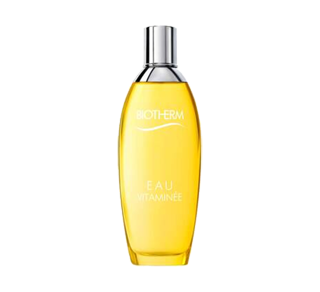 Biotherm
Eau Vitaminée Eau de toilette, 100 ml
Uplifting Body Spray A delicacy for the skin, this perfume does more than just enchant the senses! The exhilarating mist for body and spirit that perfumes, tones and revitalizes with just one touch. Contains Vitamin E combined with hydrating agents that leave the skin hydrated, softened and toned.
Sophisticated
Refreshing ripples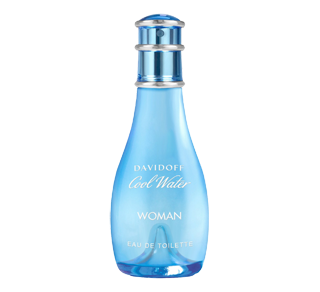 Davidoff
Cool Water Woman Eau de toilette, 50 ml
The rippling layers of Cool Water Woman seem to murmur and glisten, evoking the sensation of a primal, nascent experience with nature's most essential element. This is Cool Water Woman, as refreshing as water itself.
Passionately
Floral accords complete these fresh scents by adding a touch of intensity
Determined
You believe in yourself and it shows. You are ambitious and you have an important career. You know what you want, and you succeed at everything you set your mind to. Timeless classics and chypre perfumes were made for you.
Subtle
Soft chypre notes.
Sophisticated
Heightened floral accords for noticeable intensity.
Passionately
The first is an authentic chypre scent, followed by two modern interpretations including hints of rose
Glamourous
You are very forward-thinking, in terms of fashion, makeup and lifestyle. At the office, you are the first to wear the latest trends. Sophisticated and glamorous, your perfumes are warm and oriental.
Subtle
Subtle with a soft but pronounced vanilla note
Sophisticated
Oriental notes with floral undertones
Passionately
Spices and vanilla steal the show