Have a romantic evening coming up? Why not try a braided crown? It's easy to do, and oh so charming!
Prepare your hair.
On clean, damp hair, apply a small amount of smoothing serum from root to tip. That way, you'll be sure to tame frizzes and control flyaways.
Next, part your hair in the middle to separate it into two equal sections.
Begin braiding.
Starting with three small strands of hair on your left side, begin at the neck and braid upwards, passing over your left ear.
Like a French braid, progressively add new strands of hair to the braid, so that each time you braid one of the three strands, you add a new strip of hair from outside. Insert some bobby pins to hold stray hairs in place, if needed.
The secret to perfecting this style is to closely braid around the head. Continue alternating and integrating new strands until you've formed a braided crown around your head with all of your hair.
Finish by simply braiding what's left of your hair (the end of the crown).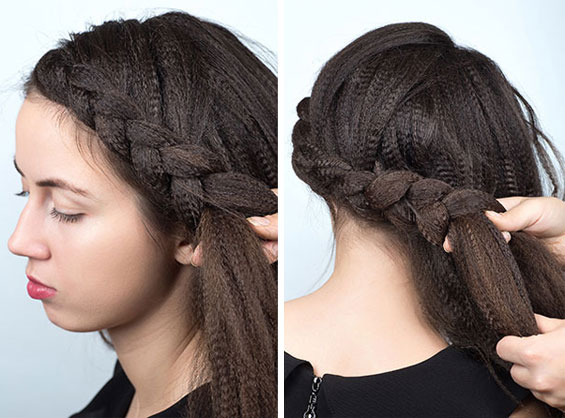 Set your 'do.
Use a small elastic to hold the end of your braid, then tuck it into the braided crown and secure it with a bobby pin.
Fan out a few strands of your braid to give it a bit more volume.
Spritz a little hairspray over your 'do and you're good to go!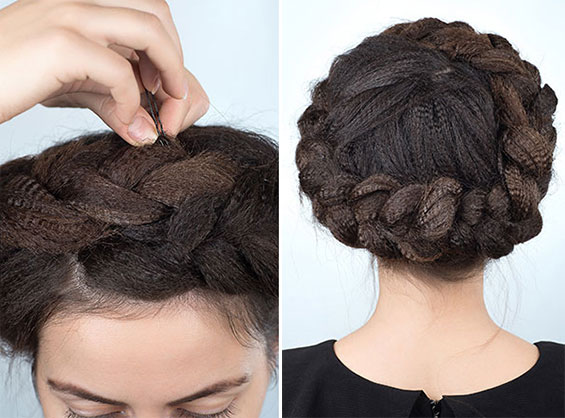 Accessorize. (optional)
For a glamorous or fashionable touch, add a headband or barrette.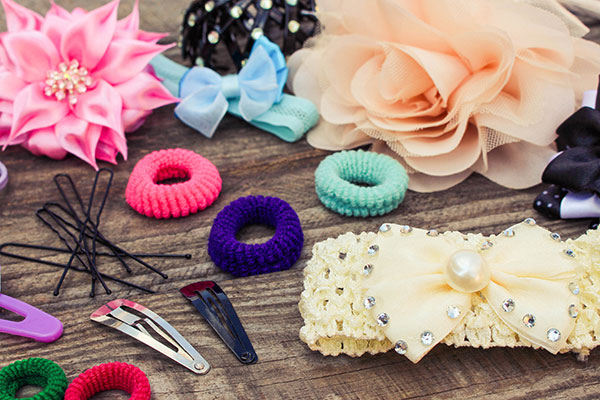 Tip: For a princess-y look, make a tight braid. Or, if you prefer a more romantic look, make a looser, less compact braid.