The 3-in-1 detangling brush dryer is a tool created to help you save time, while ensuring salon-quality hair styling. Discover why it's a must-have in your hair-care routine.
Dry and style at the same time!
The brush dryer (or blower brush) is a real TikTok star that's captivating hearts and heads. The reason is simple: it's super effective at drying, styling and adding volume to your damp hair. But you can also use it to breathe new life into yesterday's styling, even when your hair is dry!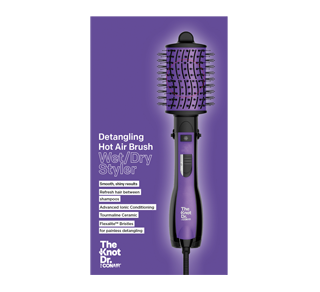 The Knot Dr. by Conair
Detangling Hot Air Brush Wet or Dry Styler, 1 unit
The world's best hair-detangling technology is now available in a hot air brush. An excellent styling tool for all ages and hair types. Dry and style your hair in one easy step. Use on wet hair – no pull, no damage. It's painless, knot surgery! Our knotectomy made simple has 176 flexalite bristles. Just the right number, spaced just the right way. Epoxy tips gently massage scalp for painless detangling.
Don't confuse it with a heating brush!
There are a few main differences between the brush dryer and heating brushes. For one, heating brushes are only for straightening and they can only be used on dry hair. In contrast, a brush dryer adds volume to your hair and offers greater variety in the types of styling possible.


How do brush dryers work?
Brush dryers are effective and can be used in 5 easy steps, no matter what type of hair you have:
First, dry your hair till it's about 80% dry, or still a little damp;
Split your hair into two sections and turn the brush on;
Starting with one section, work the roots of your hair by rotating the brush inwards (some brushes rotate on their own), then do the other section;
Next, work on the ends of your hair in the same way;
When your hair is dry, repeat the process, only this time, turn your hair outwards and use your free hand to wrap your strands of hair around the brush. Work all your hair in the same way.
How to minimize the impact of heat on your hair.
It's no secret: heat can damage your hair after prolonged exposure. Thankfully, with the right techniques, you can protect your hair when using heated hair-styling tools.
Before use
Heated brushes, brush dryers, flat irons and curling irons can sometimes reach temperatures of up to 230°C! So, no matter what type of tool you use, you should always protect your hair with a care product featuring thermal protection.
These specialized products will help prevent breakage and frizz while making your hair smoother, softer and more radiant. They can also help detangle your hair and tame those nasty flyaways.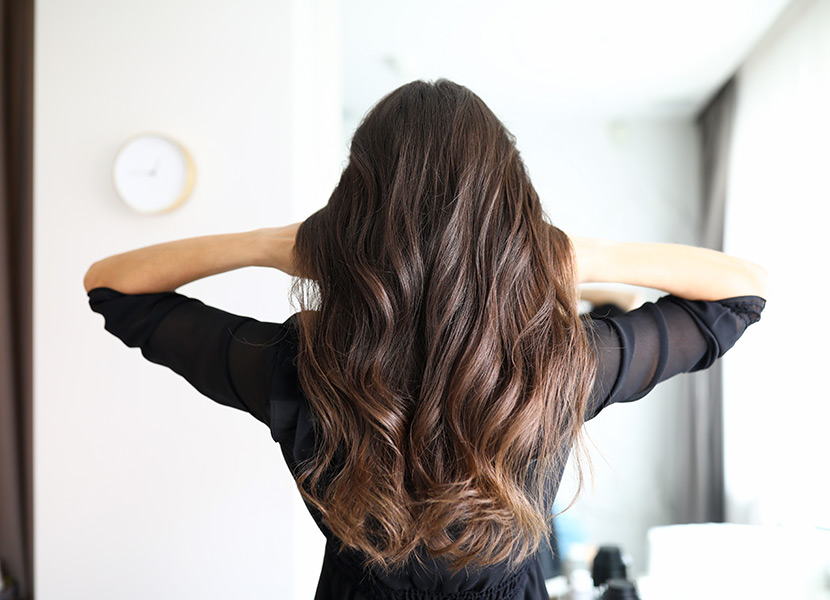 For even more radiance
One good way to boost the radiance of your hair (even when it's dry) is by using a nourishing oil, made from vegetable oils like camellia oil or Karanja oil, which are often used in skin- and hair-care products. In addition to optimizing the results of your brush dryer, these oils nourish your hair deeply (as their name suggests). They're also easy to apply!
Before you shampoo, apply the nourishing oil to the lengths and ends of your hair;
Gently massage the oil in until it's fully absorbed;
Leave the oil on for 10 minutes or more;
Rinse your hair fully, shampoo, then, when your hair is still slightly damp,
dry it with your brush dryer as described above.