Blackheads may seem impossible to remove but with the right techniques and products, you can send them packing! Just read on!
WHAT ARE BLACKHEADS?
Also known as comedones, blackheads are small clumps of dead skin cells, dirt and sebum that obstruct the pores and create small bumps. When they come into contact with the air, the sebum oxidizes and turns brownish or black, hence the name.
Not surprisingly, most blackheads appear in the areas that produce the most sebum, like the famous T-zone: the forehead, nose, chin area—but they can also appear on your shoulders and back.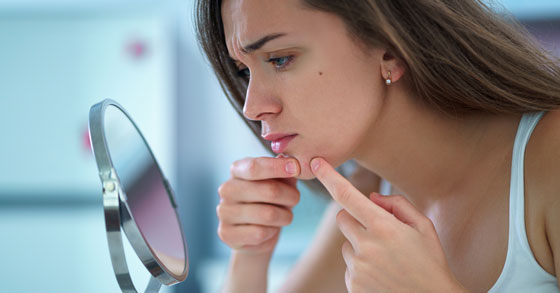 WHAT CAUSES THEM?
Blackheads are the combined result of two issues: excess sebum production and pores that when too small, prevent the oil from escaping naturally. Mixed- or oily-type skin naturally produces more sebum but certain factors, like stress or hormonal changes can increase the production of sebum.
HOW DO I PREVENT AND ELIMINATE THEM?
Getting rid of blackheads is one thing, preventing them from reappearing is another.
To win the war and not merely a few battles, you need to practice excellent skin hygiene and use certain key products. Here are 5 rules to follow:
Don't touch or fuss with your blackheads, as this can turn them into pimples or scars. But if you REALLY can't help yourself, use a blackhead extractor rather than your fingers, or wrap your fingers in facial tissue. That way, you'll avoid spreading bacteria.
Before removing blackheads, position your face above a bowl filled with boiling water for approximately 10 minutes. The steam will dilate your pores, making extraction easier.
Remove makeup and wash your face every night to remove all traces of cosmetics and impurities that have accumulated throughout the day and to unclog your pores. Avoid abrasive cleansers that dry your skin out, which stimulates the production of even more sebum. Instead, choose gentle formulas, like milks or gels, that keep your skin well moisturized without making it greasier.
Use a facial cleansing brush or sponge to remove even more impurities in those hard-to-reach areas.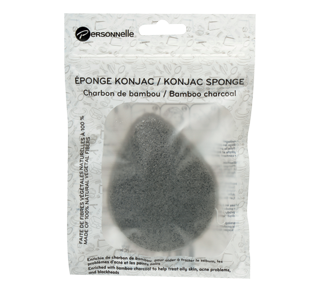 Personnelle Cosmetics
Konjac Sponge, Bamboo Charcoal, 1 unit
To deeply cleanse and gently exfoliate skin.
If you're prone to acne, avoid very fine-grained scrubs, which can exacerbate the situation. Instead, choose glycolic acid scrubs which are gentler on your skin.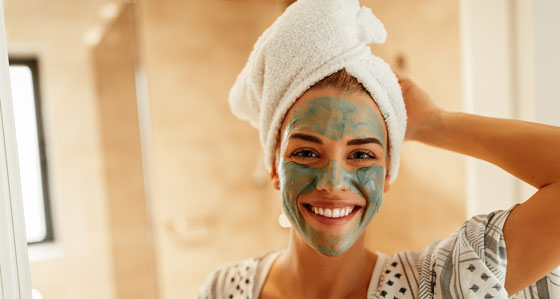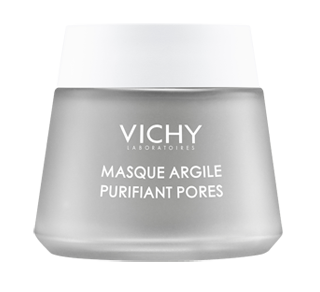 Vichy
Pore Purifying Clay Mask, 75 ml
Perfect for all skin types with a pore concern, this purifying mask helps skin feel softer, cleaner and clearer immediately. After only one month 83% less visible pores and 92% less dirt and pollution on the skin.
It's important that your skin stays well moisturized. Contrary to popular belief, moisturizers do not clog pores. In fact, moisturizers are your allies since properly moisturized skin is better able to protect itself from external aggressors like the sun, wind and pollution, which can leave behind impurities.