When it comes to your beauty routine, you can also use products that weren't specifically designed for men. From styling products to skincare, here are 10 items your better half probably already uses that you'll also love.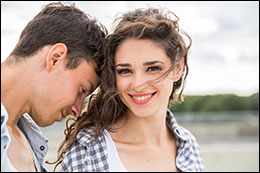 Tweezers
Tweezers can be extremely useful to get rid of a unibrow or for gently removing an ingrown hair on your face (after exfoliating the area, of course!).
AHA purifying mask
AHAs (alpha hydroxy acids) are a multi-beneficial ingredient: among other things, they can exfoliate the skin to reveal a softer and reinvigorated epidermis. A glycolic acid peel will also help treat pimples and reduce pores. Use it regularly!
Anti-acne cream
What do you do if you get a pimple? Equip yourself with an efficient product that will reduce the appearance of blemishes in two short days. Because it happens to everyone, both men and women, make sure you always have a tube around to get rid of small imperfections.
Hairspray
Men often tend to rely on gel, paste or wax to style their hair, but hairspray is great for occasions where you want long-lasting hold. A few sprays here and there and your locks will withstand anything: wind, snow or even a wild night on the town.
Sunscreen for your face
Planning a day at the pool, park or on the slopes? Then you'll need the right sunscreen. You can't go wrong with La Roche-Posay's Anthelios line, especially its sunscreen with SPF 50. Don't worry about it leaving a greasy residue, these new products are extremely comfortable!
Micellar water
Lots of women now use micellar water to remove their makeup, but this product is also efficient at gently cleansing the skin. Morning and night, apply a small dab on a round cotton pad and apply on your entire face. Your skin will feel refreshed and clean.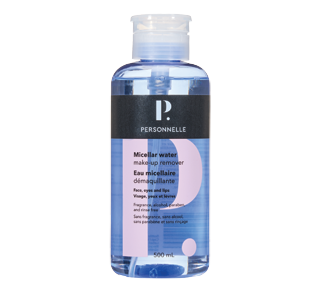 Personnelle Cosmetics
Make-up Remover Lotion 3 in 1, Fragrance Free, 500 ml
Gentle micellar lotion for face, eyes and lips
Depilatory wax
To get rid of hair on your chest or upper back, nothing works as well as depilatory wax. This one contains a special substance that sticks to the hair more than the skin, for a more comfortable experience. It's also enriched with argan oil for soft and moisturized skin. Try it out!
Exfoliating glove
An exfoliating glove is an essential tool for soft and smooth skin. Thanks to its natural fibres, it deeply exfoliates to remove dead cells while massaging the skin and activating blood flow. You might already have one in your shower. If not, add it to your shopping list!
Dry shampoo
Dry shampoo saves a lot of energy and frustration: don't have time to wash your hair before your night out? Apply a small quantity to your roots, the product will absorb the sebum and add volume and texture to your hair.
Pore-reducing toner
For anyone with oily skin, pore-reducing toner is a solid ally that is extremely useful for its instant mattifying effect and for its purifying and antibacterial properties. The result is smoother skin and tighter pores.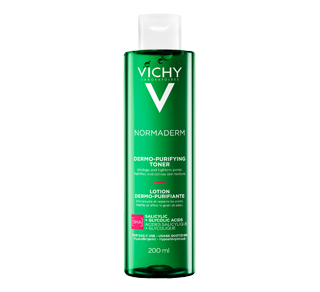 Vichy
Normaderm Purifying Astringent Toner, 200 ml
For men and women of all ages with combination to oily skin who want to tighten pores while balancing their skin's pH and eliminating excess sebum.