A third of all women don't remove their makeup before going to bed. Is that OK or a strict no-no? Read on and find out!
FOREGO MAKE-UP REMOVAL AT YOUR OWN RISK!
There's simply no escaping it: removing your makeup every night is absolutely essential, regardless of the time of day or how tired you are. If you don't, you risk these effects and more…
Your skin becomes rougher. By leaving your makeup on, you're also accumulating sebum and traces of pollution that build up over the course of the day. In other words, you're preventing your pores from breathing properly. And, as a result, they expand and become more noticeable. Or they become blocked and blemishes, like pimples, blackheads and other nasties appear.


Your complexion loses its radiance. The impurities and residue that remain on your face with your makeup prevent the dead skin cells from disappearing on their own. So, they build up, covering your skin with a grayish film that tarnishes your complexion.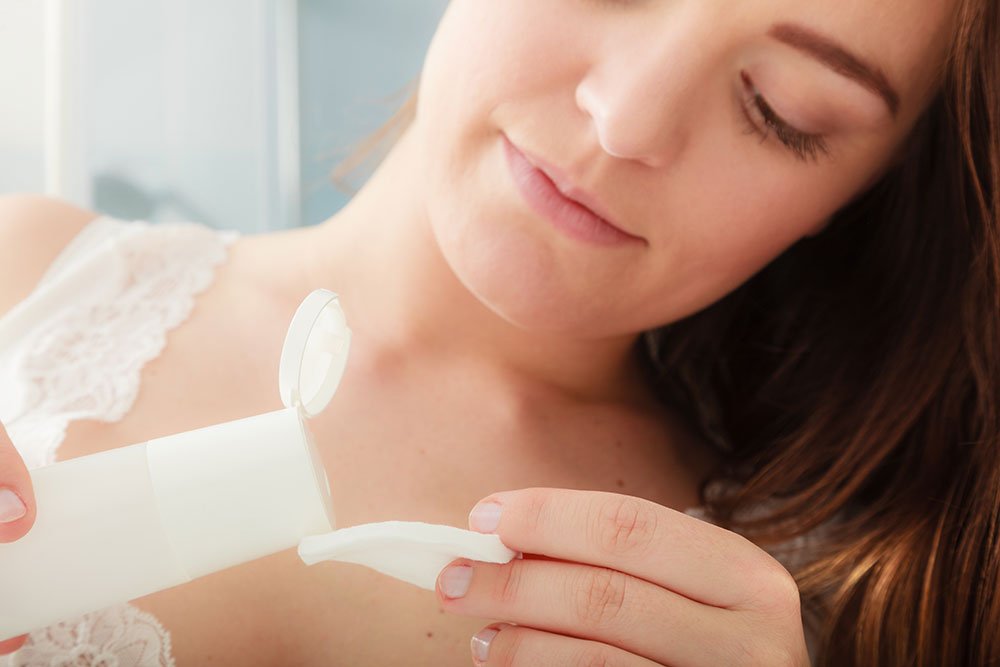 The risk of irritation increases. Because your skin doesn't get the chance to recover after the many assaults it endures during the day, your skin may react by creating red, patchy areas. Skin conditions like acne or rosacea can also be aggravated and worsen.


The process of aging is accelerated. Residual impurities change the layer of water and natural oils that help your epidermis carry out its role as a barrier. As a result, your skin dehydrates more easily, becomes more vulnerable to micro-inflammations and is less resistant to the free radicals that cause cell oxidation. All of these effects combine to accelerate the signs of aging: wrinkles, fine lines, loss of tone and elasticity, age spots and more...
PRODUCTS TO HELP YOU REMOVE MAKE-UP IN THE BLINK OF AN EYE
Do you find makeup removal a real chore? Make your life easier by choosing from among these quick, effective and easy-to-use formulas!
Cleansing milk
If you've got sensitive skin, you'll love this all-enveloping liquid product, which moisturizes while cleansing gently. One of its main advantages is its light, non-greasy formula that doesn't need to be rinsed off most of the time. That means your skin gets less contact with tap water, which often contains a lot of lead that's hard on reactive skin.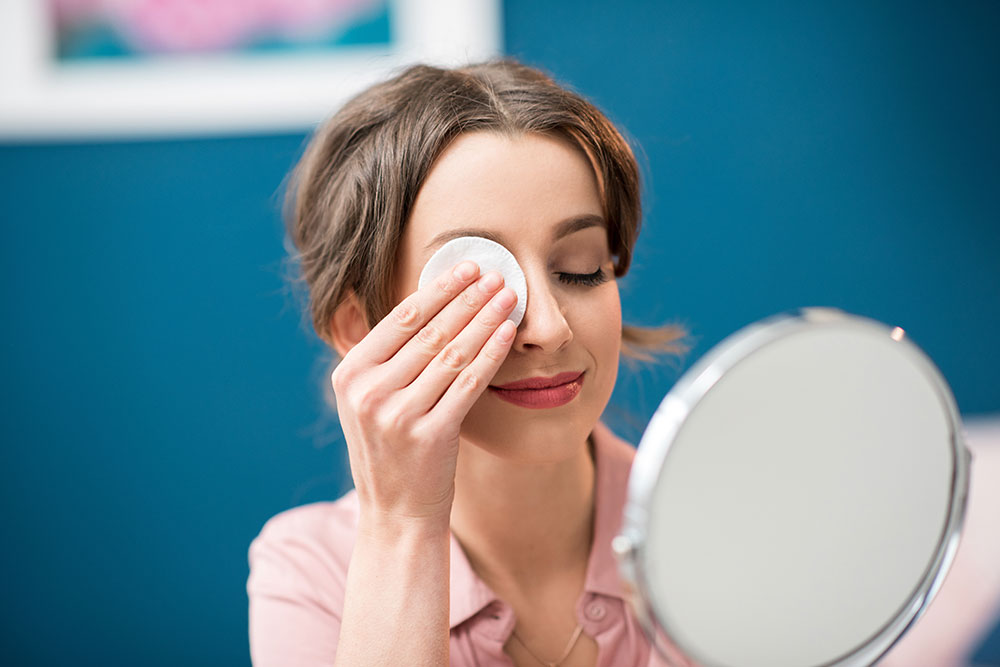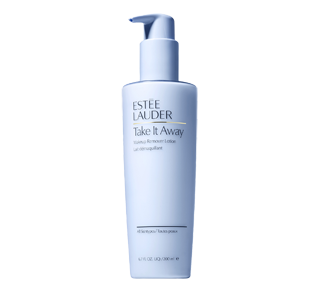 Estée Lauder
Take It Away Makeup Remover Lotion, 200 ml
Gentle daily removal. No oily residue. Water-based lotion. All-around formula, even for long-wear, waterproof makeup. Dermatologist-tested. Ophthalmologist-tested.
Makeup removal gel
This is the perfect option for combination, oily or acne-prone skin because the gel won't clog your pores or leave a sticky, oily feeling. Plus, it helps purify your skin without drying it out, which only causes it to produce even more sebum. Here's another little bonus: the ultra-fresh formula is perfect for comforting your skin at the end of a long, hot summer day!
Makeup removal oil
This is a true ally for dry skin... but the worst enemy of waterproof makeup! Cleansing oils dissolve the fatty substances found in cosmetics, while nourishing the skin and balancing its natural sebum production. Best of all, its formula—which often transforms from being oily to being milky when it comes into contact with water—is designed to leave no greasy residue, so it helps your skin feel soft without accentuating its shine.
Micellar water
This soap-free and often fragrance-free solution blends the qualities of a cleanser and a tonic! Its translucent particles (known as micelles, or tiny balls of cleansing oil molecules) help trap impurities and slip easily over the skin, restoring its freshness and radiance. To remove a light layer of makeup, just pour a little formula on a cotton pad and gently rub your face using small circular movements and voila! It may take a little longer for makeup that includes foundation and concealer, but it's still a great choice!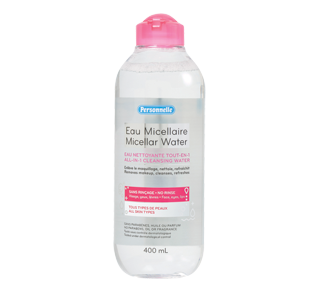 Personnelle
Micellar Water, 400 ml
All-in-1 cleansing water. Removes makeup, cleanses, refreshes. No rinse. Face, eyes, lips. All skin types. No parabens, oil or fragrance. Tested under dermatological control.
Cleansing wipes or towelettes
Wipes make perfect travel companions! Just slip them into your bag for the gym, the office or a weekend getaway. Make sure you choose wipes adapted to the type of makeup you wear (long-lasting, water-repellent, etc.), or you might have to use too much friction, which can cause irritation!
Proper makeup removal techniques…
Apply the makeup remover of your choice to a washcloth or the palm of your hands and warm it up for a few seconds. Then, spread it over the entire surface to be covered. Start with the contour of your face, then your cheeks, forehead and, if necessary, your neck.
Use your fingertips (or a reusable cotton pad), and make small circular movements, working from your neck to your hairline and from your nose to your temples. Pay special attention to the central area of your face: forehead, nose, lips and chin—and make sure you don't rub too hard.
Continue in the same way until your face is free of all traces of makeup. If you're using cotton pads, they should look spotless after your last wipe.