Back-to-school is the perfect opportunity to start the year with radiant confidence. To help you shine, we've put together a beauty routine featuring must-have products for shiny hair, fresh skin and captivating eyes. Find out how to incorporate Garnier Fructis Sleek and Shine shampoo, Garnier Fructis Sleek and Shine serum, Garnier micellar water and Maybelline Sky High mascara into your routine for dazzling looks and confidence.
Smooth, shiny hair with Fructis Sleek and Shine shampoo
Do you dream of smooth, well-groomed hair? Garnier's Fructis Sleek and Shine shampoo is specially designed to tame frizz and leave hair looking smooth and shiny. Its formula, enriched with argan oil and shea butter, deeply nourishes hair, while eliminating excess sebum and impurities. Apply shampoo to wet hair, massage gently into scalp, then rinse thoroughly. You'll be delighted by the softness and shine of your hair.
A smooth, frizz-free finish with Garnier Fructis Sleek and Shine Serum
To complete your hair routine and achieve perfectly smooth hair, Garnier's Fructis Sleek and Shine Serum is an ideal choice. This lightweight, oil-free serum helps tame flyaways, control frizz and add long-lasting shine. Apply a few drops of serum to damp or dry hair, concentrating on the areas most prone to frizz. This versatile product will keep your hair silky-smooth all day long.
Clean, fresh skin with Garnier micellar water
For radiant skin, Garnier's micellar water is a precious ally. This gentle, no-rinse solution effectively removes impurities, make-up and excess sebum, leaving your skin clean and fresh. Soak a reusable Garnier EcoPad in micellar water and gently wipe over your face and neck. Its gentle formula is suitable for all skin types, even the most sensitive, and requires no rinsing. You'll appreciate the feeling of freshness and cleanliness it provides.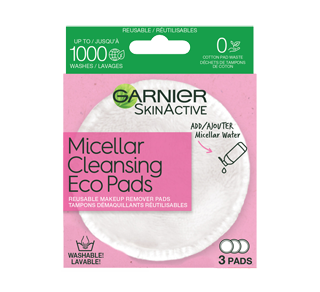 Garnier
SkinActive Micellar Cleansing Eco Pads, 3 units
Reusable microfiber pads activate with Micellar Water to thoroughly remove makeup and cleanse skin. Suitable for face, eyes and lips. No need to rub. Made of 100% ultra-soft polyester.
A captivating look with Maybelline Sky High mascara
Maybelline's Sky High mascara is the perfect product for captivating eyes. Its light, volumizing formula lengthens and fills out your lashes, creating intense, magnetic eyes. Apply one or two coats of mascara to your upper and lower lashes for a spectacular effect. Lashes will be visibly longer and fuller, enhancing your look and your self-confidence.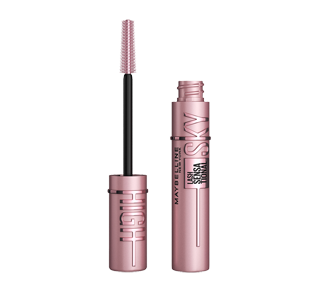 Maybelline New York
Lash Sensational Sky High Mascara Full Volume Waterproof, 6 ml
Sky high lash impact from every angle! Lash Sensational Sky High mascara delivers full volume and limitless length. Exclusive flex tower mascara brush bends to volumize and extend every single lash from root to tip. Waterproof mascara formula infused with bamboo extract and fibers for long, full lashes that never gets weighed down. Available in very black and brownish black. Allergy tested. Ophthalmologist tested. Suitable for sensitive eyes and contact lens wearers. Removes easily with waterproof eye makeup remover.
A well-thought-out beauty routine is essential to shine with confidence. By caring for your hair with Garnier Fructis Sleek and Shine shampoo and Fructis Sleek and Shine serum, cleansing your skin with Garnier micellar water, and enhancing your eyes with Maybelline Sky High mascara, you'll be ready to face back-to-school with radiance!