As regular as the changing of the seasons comes our desire for a new hairstyle and a new colour... in short, it's time for something new! We've taken our inspiration from a few of the hottest trends.
The Cut: Bangs
What? You don't think you have the right type of head for bangs? It's time for a change of mind and a new hairstyle! Bangs come in many varieties and can be matched with virtually any hairstyle, any shape of head and any type of hair... even curly!
Short, tapered bangs work nicely with oval faces, enhancing their shape without making things look heavy.
Long, rounded bangs are a good complement to the strong angles of squarer faces.
Straight, thin bangs, cut just above the eyebrows, are ideal for rounder faces.
Curtain bangs, which stop at the eyes and are parted in the middle, are a great choice for just about everyone, especially people with thick, wavy hair.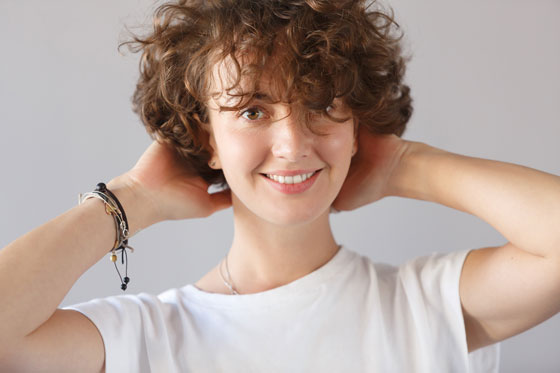 To keep your bangs looking great, always have some dry shampoo or leave-in mousse in your handbag: a few spritzes throughout the day will help keep your hair from getting greasy too quickly, especially if it's fine and/or straight.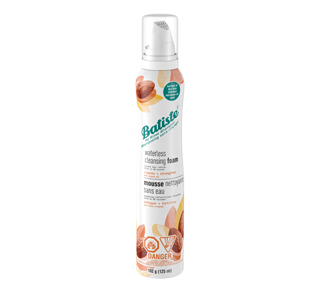 Batiste
Waterless Cleansing Foam, 125 ml, Almond Oil
Waterless Cleansing Foam - Cleanse + Strengthen with Almond Oil
The Colour: Shades of red
From fiery hair to peachy or caramel tones, red will be all the rage this coming season, at least if the fashion runways are any indication.
Good news: if you have lighter-coloured hair, you can change your look to just about any shade.
If your natural colour tends towards browns or chestnut, choose a darker colour with copper highlights, or use a little bleach to get a lighter shade of red.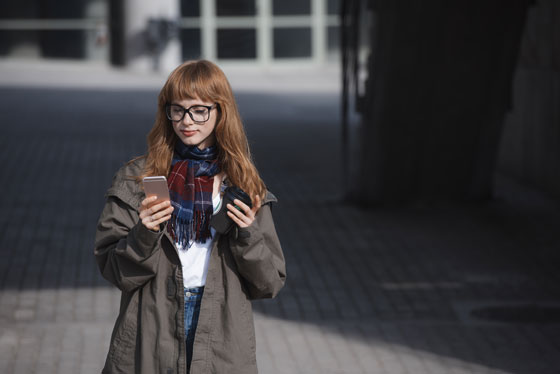 To maintain vibrant colours, bright highlights and well-nourished hair, use a colour-protecting shampoo and conditioner. It's essential, especially with red shades of hair, which fade quickly.
The Style: Ultra straight
Whether you're sporting a short bob or a long, layered look, it's time to straighten things out! For perfect, long-lasting results, take the time to dry your hair with a round brush before using the flat iron.
If you use the hair dryer and flat iron regularly, you'll want to add some smoothing serum to your routine. Applied when your hair is wet or dry, it will help prevent heat damage while taming stubborn frizz.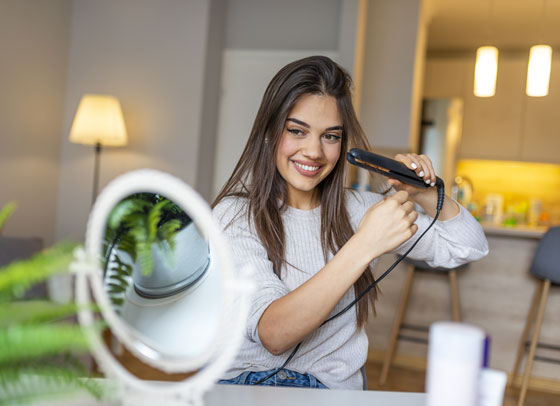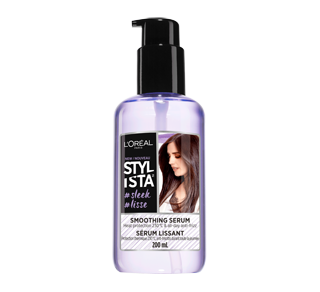 L'Oréal Paris - Stylista
#Sleek Smoothing Serum, 200 ml
Heat protection 230°C & 24h frizz-control.