󰁻

󰁬

My Jean Coutu
What is the address of your favourite store?
Address, city, postal code or province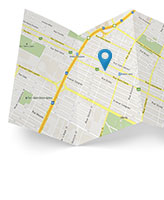 Tell us your store so that you can receive personalized offers!
󰁻

󰁭

Our Photo Tips
With the back-to-school period fast approaching, why not put together an album of your children's vacation so they have something to show their school friends when they swap stories about their summer adventures. Follow our tips for a well-organized album.

󰁻

󰁭

Our Photo Tips
No longer will your prettiest photos lay dormant in your computer or cell phone! Photo frames, photo albums, photomontages, canvas prints – these are just some of the ways in which you can give new life to your photos!

󰁻

󰁭

Our Photo Tips
The school bell will soon be ringing. Take advantage of the calm before the storm and wrap up your vacation with some awesome family photos.