1 year of free Jean Coutu
April 3 to November 30, 2018
Sign up for the Jean Coutu personalized Newsletter to enter the contest!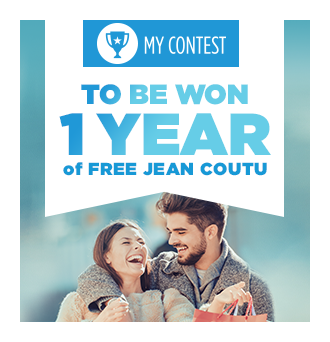 Up for grabs
You could win a $1,000 Jean Coutu gift card. One winner per month for 8 months. Add you AIR MILES collector number and get a chance to win one of the 250, $50 Jean Coutu gift cards. The winners will be drawn at the end of the contest.
How to enter
To enter the contest, you must sign up for the Jean Coutu Newsletter by completing the registration form at www.jeancoutu.com/en/subscription-to-the-newsletter-and-the-circular and submitting it.
NOTE: As of April 2, 2018, all subscribers who have already signed up for the Newsletter and whose profiles are complete will be automatically entered in the contest. They don't need to complete the register form. These subscribers have been informed by email.
Winners:
Winner of May 9, 2018
Winner of June 11, 2018
Monique Blanchette Maltais from Quebec City
Winner of July 11, 2018
Danielle Vinet from St-Evariste-de-Forsyth
Winner of August 9, 2018
Pamela Marzitelli from Mont-Laurier
Winner of September 12, 2018
Linda Vanasse from Mirabel
Winner of October 10, 2018
Annik Girardin from Val-Bélair
(More winners coming soon)