Back to School Jean Coutu
From August 1st to 31st, 2022
Fill out the entry form and get a chance to win a $1,000 gift card or one of 10 gift cards worth $100, a total value of $2,000.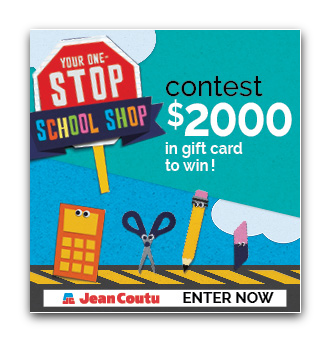 To be won:
A Jean Coutu gift card worth $1,000 or one of 10 Jean Coutu gift cards worth $100 each.
How to participate:
From August 1 to 31, 2022, fill out the entry form on the Publisac website for a chance to win one of 11 Jean Coutu gift cards. No purchase necessary. One entry per person.