Now that you're finally free of toques and their hair-flattening effects, treat your 'do to something new! Here's a short guide of perfect colours for every complexion!
Burst of cayenne
What is it? A warm orange-red that reflects lots of light. To obtain the perfect shade, mix golden and copper tones in equal parts. Make sure to keep the hair a semi-tone darker at the root to create depth.
Who's it for? Light complexions with warm undertones (greenish or yellow veins).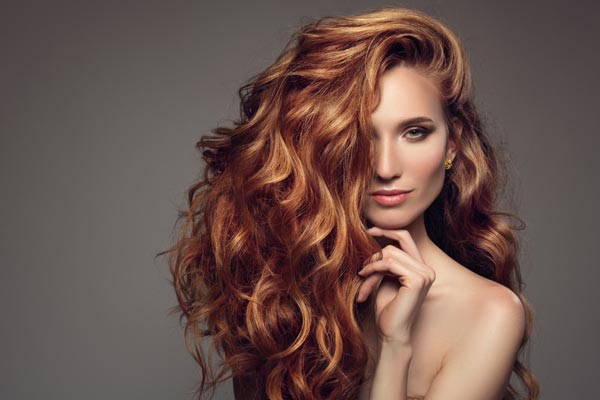 Sunshine blonde
What is it? The 2.0 version of legendary product Sun-In, which recreates the sun's lightening effect on the hair. For a natural look, adopt the California sweep technique: lighten the most visible strands of hair (the ones that frame your face) and the tips.
Who's it for? Neutral complexions with cool undertones (bluish or purple veins).
Cinnamon sparkle
What is it? Fine earth-coloured locks in sienna, a reddish-brown ochre shade, applied to warm browns. For maximum effect, the base colour should be two tones darker. For example, think espresso, cognac and hazelnut browns.
Who's it for? Golden complexions (skin that tans well in the sun with greenish veins).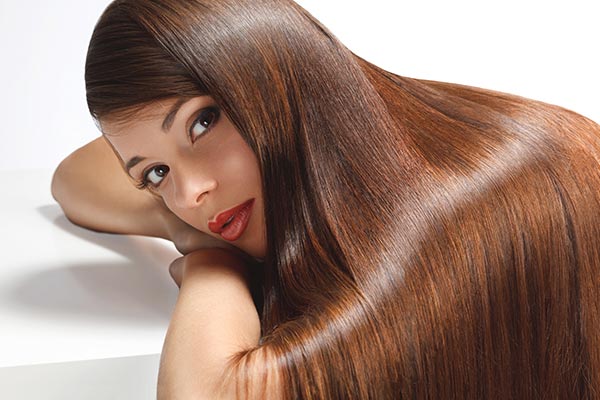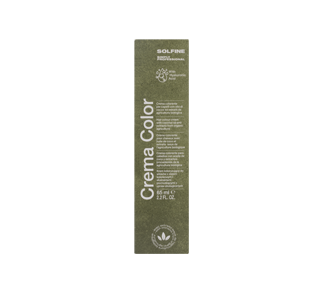 Solfine
Crema Color, 65 ml
THE classic hair colour line providing reliable results and easy to use.
Rich chocolate
What is it? A deep chocolate brown with light reflections in delicate, sumptuous shades: chocolate milk, crushed mahogany, melted caramel. To add depth without losing the base colour, lighten the strands from halfway down to the tips.
Who's it for? Olive complexions with cool tones (bluish or purple veins).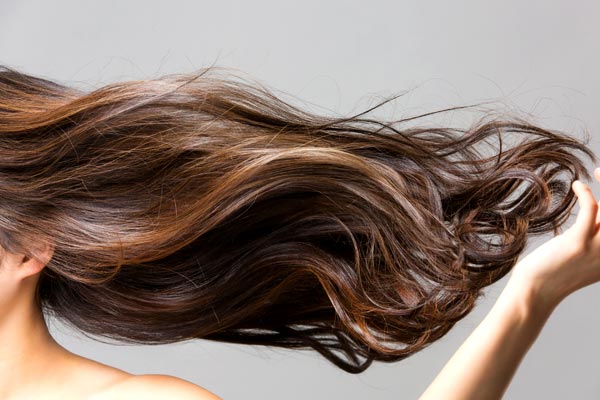 Honey pink
What is it? Millennial pink is already all the rage for clothing and nails, not to mention on cupcakes and other delicious sweets, but the hottest way to wear pink is now on your head! Halfway between blonde and pink, this ultra-modern version of strawberry blonde is warmed up with subtle copper tones.
Who's it for? Women who want a more daring look! This shade goes particularly well with rosy skin tones.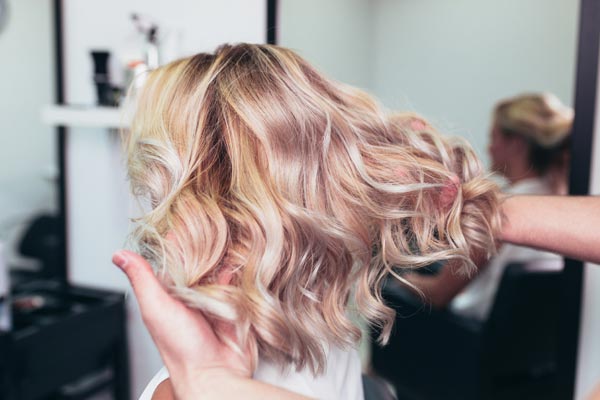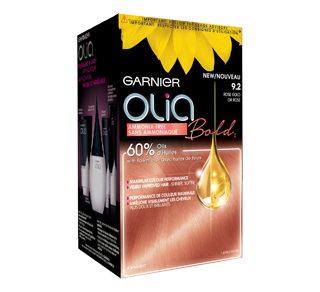 Garnier
Olia Haircolour, 1 unit
Unlike traditional haircolour, Olia uses an exclusive 60% oil blend with natural flower oils in an ammonia-free formula. Olia achieves maximum colour performance while visibly improving the quality of hair.
Permanent, temporary or semi-permanent colouring?
Permanent: Provides long-lasting colour. Only time (and hair growth) will make it disappear. However, it requires root touch-ups every four to six weeks. Without bleaching, it will lighten hair two shades. It's the only type of dye that will completely conceal greys.
Temporary: This fun option for summer allows you to darken hair or add subtle highlights. Since it contains no peroxide and doesn't penetrate the hair fibre, it fades quickly and washes out after six to eight shampoos.
Semi-permanent: This is the perfect compromise for trying a new shade. The colour is just as opaque as a permanent dye, but washes out after about 15 shampoos.