Dry, chapped and cracked lips are really uncomfortable! Here are some of the causes of this common winter phenomenon, followed by our top 10 lip balms for repairing your lips and keeping them well moisturized.
Why do we get chapped lips?
Dry, cracked lips are caused by several factors: cold weather, wind, sun, dry air, lack of hydration, health problems, excessive alcohol consumption, etc. It's not always possible to avoid the factors that cause chapping. A few easy ways to take care of your lips is to: avoid picking off the dry, dead skin, not lick your lips and apply a quality lip balm every day. Here's our top 10 lip balm list:
Lip conditioner for sensitive lips by Caudalie
This natural balm, made of grape seed oil, castor oil and shea butter, has an antioxidizing and moisturizing effect on your lips. Ecological and effective.
Moisture-replenishing Lip Balm by Clarins
A lip balm whose bevelled tip makes application easier. For lasting moisture and plumper lips.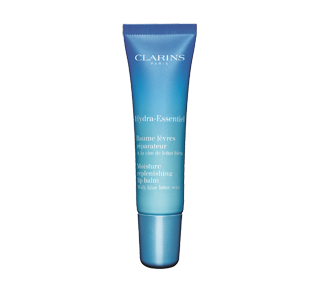 Clarins
Hydra-Essentiel Moisture Replenishing Lip Balm, 15 ml
Hydrating, restorative lip balm.
High Nutrition Lip Care de Jean d'Estrées
A light-textured balm that repairs, nourishes and soothes chapped, damaged lips.
Rêve de Miel lip balm by Nuxe
For lips that are chapped or dried out by cold weather, this product combines the healing properties of honey with powerful moisturizing agents. Put this in your coat pocket before heading out to the ski slopes.
Ceralip replenishing lip cream by La Roche-Posay
A product for lips that have been severely damaged, by medical treatments, for example. We like its soft, non-irritating formula that pampers our lips without hurting them.
Capital Soleil SPF 20 lip protection stick by Vichy
It's Meroryl XL photostable formula offers patented broad spectrum protection from the sun. It protects and moisturizes lips.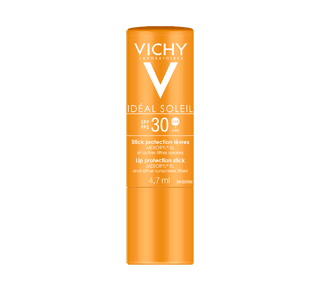 Vichy
Ideal Soleil Stick Lip Protection, 3 ml, SPF 30
For men, women and children of all ages, whose lips are sensitive to sun exposure.
Atoderm stick by Bioderma
This product leaves lips soft and supple. It has a raspberry flavour and is particularly suitable for sensitive skin.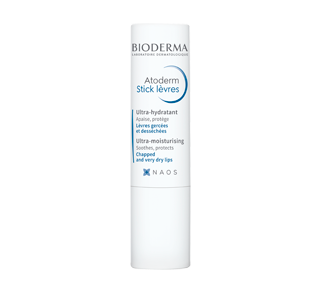 Bioderma
Atoderm Lip stick, 4 g
A daily moisturizing stick to hydrate and visibly soothe dry lips
Repairing lip stick by ROC
A product that really reduces dehydration, perfect for sensitive lips and lips that have been damaged by medical treatment.
Sphere Lip Balm by EOS
The EOS Smooth Sphere lip balms are small jewels for the lips. They have definitely proven their effectiveness. They moisturize and smell good. Natural and paraben free, that lip balm has the perfect size to apply it and easy to carry around in a hand bag.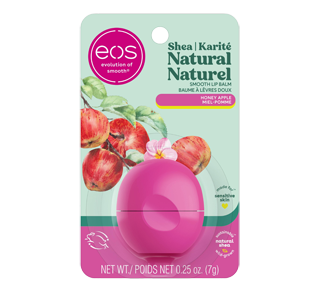 eos
Visibly Soft Lip Balm, 1 unit, Honey & Apple
Eos lip balms are packed with antioxidant- rich vitamin E, soothing shea butter and jojoba oil to keep your lips moist, soft and sensationally smooth.