On the frontier between cosmetics and medicine, Dermo-Cosmetics products improve your skin's general condition and boost its appearance. Atopic skin, which overreacts to stress and is subject to eczema, irritation and redness, particularly benefits from these products, which must meet both pharmaceutical manufacturing standards and medical requirements.
The three main purposes of creams, serums, lotions, balms and other products made by the Dermo-Cosmetics industry are to protect skin, moisturize it and correct defects. Because Dermo-Cosmetics brands engage in research and use patented, high-tech methods and effective ingredients—the Quebec-based company IDC, for example, uses a record concentration of active ingredients in its products—you know they can be trusted.
Dermo-Cosmetics provide intensive care to all three layers of your skin: the epidermis, dermis and hypodermis. By creating a barrier against external aggression, pollution and UV rays while providing an appropriate level of moisture, many of these products help prevent aging, while others fight problems such as dryness or sensitivity.
Face: What problems can Dermo-cosmetics products fight and prevent?
Dehydrated, sensitive skin (effective against discomfort, redness and soreness)
Dry or very dry skin (effective against soreness and redness)
Intolerant skin (effective against tingling, redness, soreness and hypersensitivity)
Redness (effective against red patches)
Oily, imperfection-prone skin (effective against the overproduction of sebum, enlarged pores and blemishes)
Irritated skin (effective against dry patches, chapped skin, flaking and other types of irritation)
Irregular pigmentation (effective against hyperpigmentation)
Skin aging (effective against wrinkles, loss of firmness and elasticity)
What's the best way to improve your skin's appearance?
In order to choose products that meet your needs and to get the best possible results, it's crucial to know your skin type. If you're unsure, make an appointment with a Jean Coutu cosmetician, who will perform a personalized skin analysis and determine your ideal level of hydration.
Dry skin:
Your skin lacks elasticity and radiance, or tends to peel? Cleanse it with a soft, non-astringent product, like a cleansing milk, and do not skimp on hydration! To avoid itching and tightness, use rich skin care products, which provide deep and long-lasting nourishment.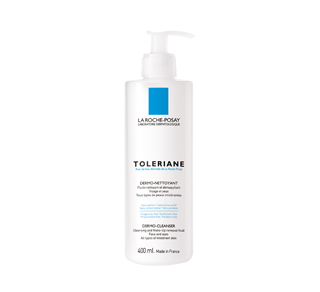 La Roche-Posay
Toleriane Dermo-Cleanser, 400 ml
Soothing cleanser for sensitive to dry, intolerant, ultra-sensitive skin. Fragrance-free. Preservative-free. No tensio-active ingredients.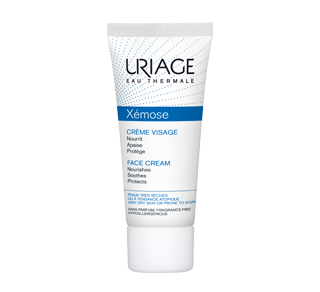 Uriage
Xémose Face Cream, 40 ml
This rich cream nourishes and soothes sensations of tightness and protects against external aggressions. The melting texture restores suppleness and softness to the skin.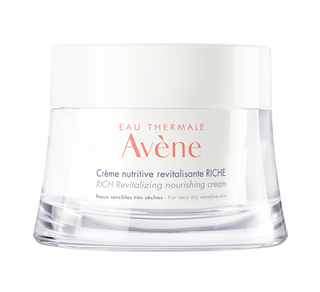 Avène
Rich revitalizing nourishing cream, 50 ml
For very dry skin, the RICH Revitalizing nourishing cream offers a luscious texture, rich in comforting emollient oils and enriched with Shea butter and nourishing waxes. The targeted benefits therefore provide a 6-hour intensely nourishing effect and better skin protection.
Oily skin:
To reduce shiny skin, control sebum production and prevent the pimples, favour lightweight mattifying formulas that tighten up and unclog pores.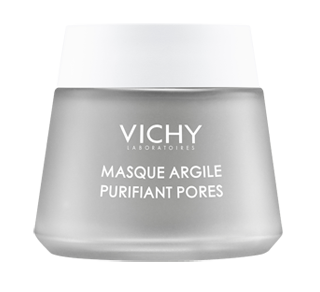 Vichy
Pore Purifying Clay Mask, 75 ml
Perfect for all skin types with a pore concern, this purifying mask helps skin feel softer, cleaner and clearer immediately. After only one month 83% less visible pores and 92% less dirt and pollution on the skin.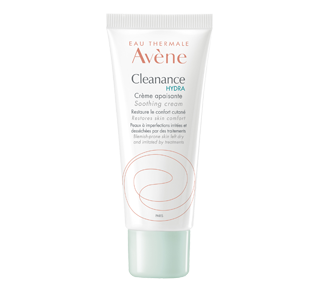 Avène
Cleanance Hydra Soothing Cream, 40 ml
Soothing, hydrating and nourishing cream specifically designed for skin left dry and irritated by medicinal anti-acneic treatments.
Mature skin:
If you want to preserve your skin from the signs of aging, opt for exfoliating, firming and regenerating care with a sun protection factor. Combine anti-wrinkle cream with a redensifying serum: this is the ideal rejuvenating cure for the face and décolleté!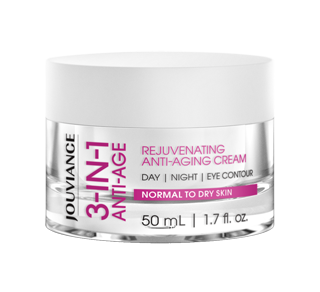 Jouviance
3-in-1 Anti-Age Rejuvenating Cream, 50 ml, Normal to Dry Skin
The ideal 3-in-1 anti-aging cream to effectively combat multiple signs of aging.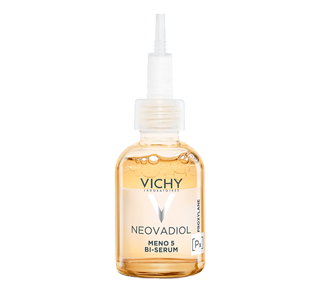 Vichy
Neovadiol Meno 5 Bi-Serum, 30 ml
Neovadiol meno 5 bi-serum reactivates skin mechanisms at menopause: age spots, sagginess, density, wrinkles, dullness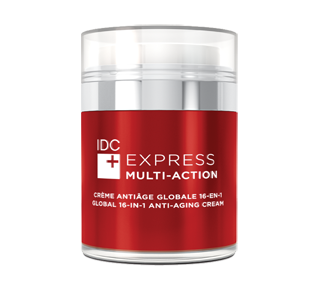 IDC Dermo
Express Multi-Action anti-aging cream, 50 ml
The best selling cream by IDC Dermo; Winner of ELLE Beauty Grand Prix for a third year in a row! This all-in-one multitasker cream replaces the use of 7 products and combines simplicity and effectiveness while protecting the skin from external irritation with the help of our powerful ultra-efficient anti-pollution shield. Combines an anti-aging serum, a moisturizer, a face care, an eye care, a neck care, a day cream and night cream. *Winner of ELLE Beauty Grand Prix 2023 in the anti-aging night cream over $80 category for a third year in a row.