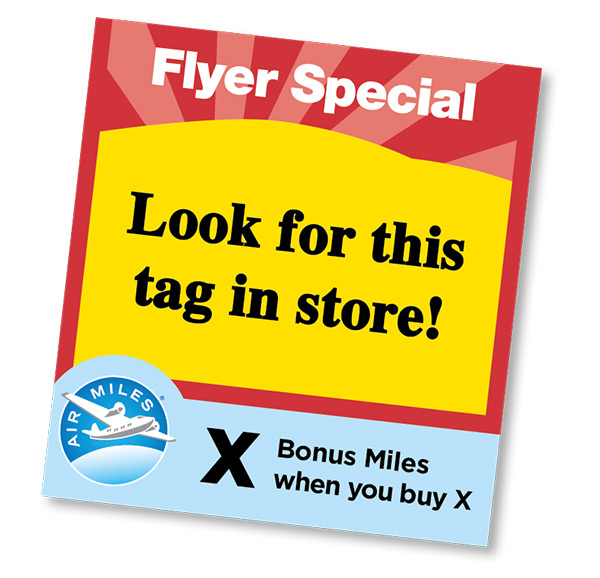 Always get more for your purchases!
This week, get Bonus Miles on a selection of discounted products. Look for the AIR MILES tags in the flyer and on the shelves of your favourite Jean Coutu store.
Get Miles faster!
Get Miles quickly and easily!
Your purchases are cumulated throughout the week, and even products on promotion are eligible.
Base Offer
$151 = 1 Mile

Get one Mile for every $15 you spend cumulatively throughout the week (from Saturday to Friday) at all Jean Coutu stores.
Want to know more?
Learn how to take full advantage of the benefits of the AIR MILES Reward Program at Jean Coutu.